My Spirit Guide Is David Shrigley
If there was ever an illustrator who could sum up every little thought in my head, it would be David Shrigley (B.A Hons). I could honestly look at his pictures and drawings all day, just going, "yep yep, yep, I feel you bro". There's just something in them that makes me feel like home. Sometimes I look at art, especially artists who have been nominated for the Turner Prize and feel nothing, but then sometimes I think, that if I had millions of pounds. I'd give it to Shrigley, or so many others.
Michel Gondry films too, deserve a special mention in cultural things that get me, this screen cap from The Science Of Sleep says it all really, and as an aside, I can't wait to see Mood Indigo (doesn't that name just give you shivers?).
I wish I could adequately describe the noise in my head, I enjoy sitting without music, without tv or radio. I can  hear the noise and it's ok. I find solace in science fiction, fantasy and basically anything slightly off kilter from real world. I don't like real world, which is why I have been a complete recluse of late. If you're into thinking the whole world doesn't exist, I'd recommend watching The Dark City.
Will a man, given the history of a killer, continue in that vein? Or are we, in fact, more than the sum of our memories?
The dream team that are ParkeHarrison have created images that touch my heart too, there's something so haunting and poetic about their images (and if you ever want to buy me one, go right ahead).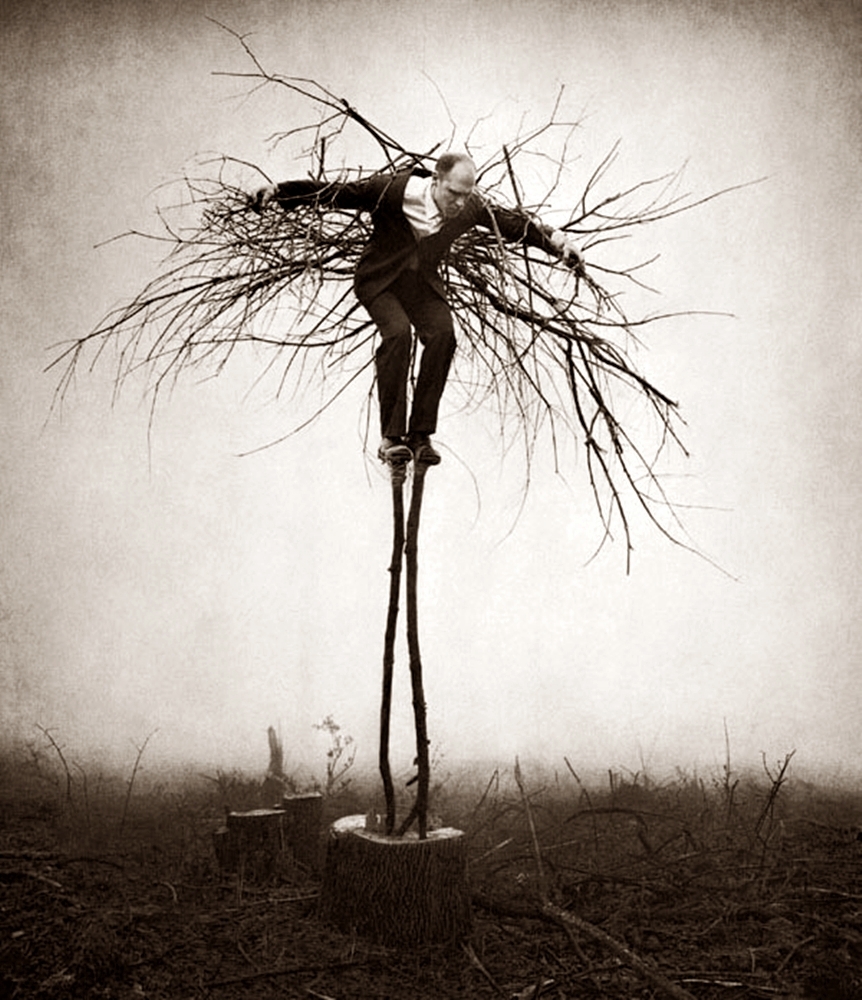 If you asked me to describe the art work I wanted to make, I'd say anything that you could walk into and explore. I would love to bring these images into a room, so you could walk in it, and feel just like the subject in the photo. I have a deep appreciation for anyone that does large scale installation, and then of course I'd also have to change the lighting, so everything had the muddy brown tinge to it. I always wanted to make clouds.
I was looking at Sasha Vinci and his sculptures the other day, which and his works give me the chills. At one point I wanted to body cast all my friends, and then destroy them, the casts obviously, not my friends.
Sadly, all these big ideas I have require the space and the money I don't have. I never wanted a 9-5 office job, and I still don't, and as much as I love my job, if I could give it up and live off my art then I'd be ecstatic. I'm still trying to work on some prints of previous exhibitions, where the documentation photography could work well as a fine art print, but I'm looking at them and questioning them, and the work, and everything else too.
There's a new work in the garden, there's an exhibition up at Accrington, there are things a foot, there's a zine for sale here, there are things, but none of it feels like it's enough, and maybe that's my own high standards.